October 7th, 2009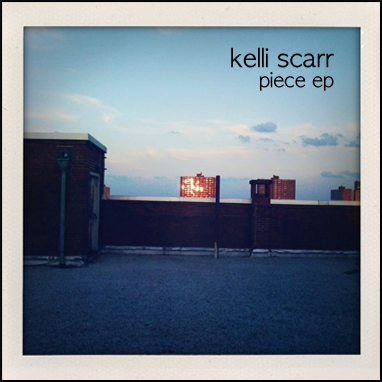 Our wonderful composer Kelli Scarr just put out a brand new EP. She's currently touring around the world, opening for and playing alongside Moby (who also helped produce the record).
• Download the EP for FREE.
• See her on TOUR (upcoming stops in Guadalajara, Los Angeles, San Francisco, Seattle, Portland & Vancouver).
• Look out for her new full-length album in early 2010.
–
And don't forget to Buy the In A Dream DVD featuring music from Kelli, The Books, Explosions in the Sky, Efterklang, Colleen & Bibio. Moises Chiullan from Hollywood Elsewhere/Arthouse Cowboy reviewed the DVD and even plugged our Limited Edition Version!
I've been an enthusiastic supporter of Jeremiah Zagar's masterful work of mosaic documentary filmmaking since I saw it a year and a half ago at South by Southwest 2008, before it made the shortlist for Best Documentary feature at last year's Oscars. In a Dream delves into his family history, specifically focusing on his father Isaiah's battles with madness and genius and how those epic wars within himself affect those who love him…The supplemental materials are all easily re-watchable, including a short hidden one that I watched two and three times after finding it…there's also a very unique Limited Edition version being sold off their website for $60 that they're only doing 500 of total…My assumption (as should be yours) is that a larger portion of these sales goes to the filmmakers on top of the fact that the additional extras listed are worth investigating.
Thanks Moises. You can read the whole review here.